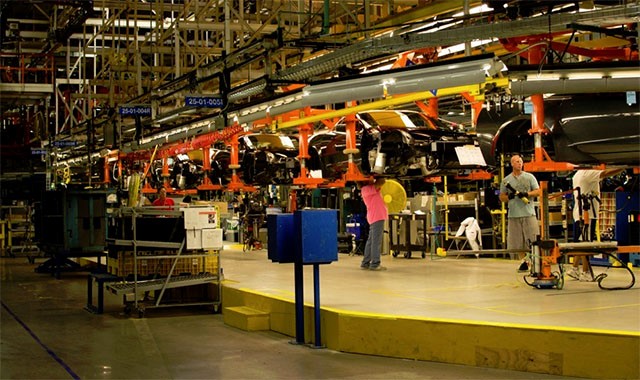 If you want to custom order a 2017 C7 Corvette, time is running out. The Bowling Green assembly plant is preparing for a lengthy shut down this summer, and that means time is ticking down to place an order.
The last date the factory will take an order for a C7 Corvette Stingray is April 13, 2017. After that, you're left with whatever your local dealer has in stock. The good news is that inventories are currently high, so you will be able to find something close to exactly what you want, but with the plant shutdown expected to last three to four months, inventories are more than likely to dwindle quickly.
Production of the 2017 C7 Corvette will end on June 2, 2017, and production for the 2018 Corvette will start back up sometime in the fourth quarter of 2017. Other than the rumored 2018 C7 Corvette ZR1, news has been silent on what to expect for the 2018 model year.
Powered by WPeMatico