Corvettes take to the track at Sebring Florida kicking off the 2017 Vintage Racing Season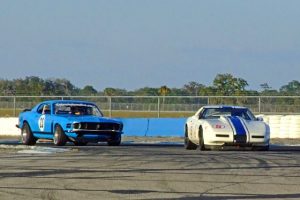 The first weekend in March brings the Sebring Vintage Classic, one of the most enjoyable in motorsports. First, there's the Florida weather, which provides a welcome escape from winter for half the country. Plus it's a great value. A spectator ticket for three days of racing costs only $50, and for those who desire that includes dry camping. For others, the Chåteau Élan Hotel has many rooms with balconies overlooking the track.
For more of the story, photos and video, visit SuperChevy.com.
Powered by WPeMatico