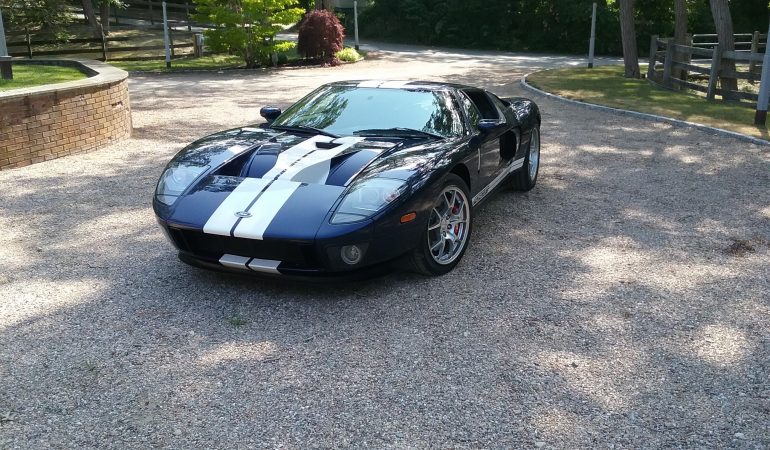 Midnight Blue w/Black interior. 5.4L; Supercharged V8/6-spd. manual transaxle.
When the new Ford GT was introduced to the world on '05, the car became an instant classic all over again!  I was so close to the original Ford GT of the '60's the lucky few that were able to purchase one new back in the day could almost picture themselves heading down the Mulsanne Straight at LeMans going 200mph!  They were only produced for two years; '05-'06.  And needless to say, demand was high for these ultra-high-performance cars.  In hindsight, they were good investments.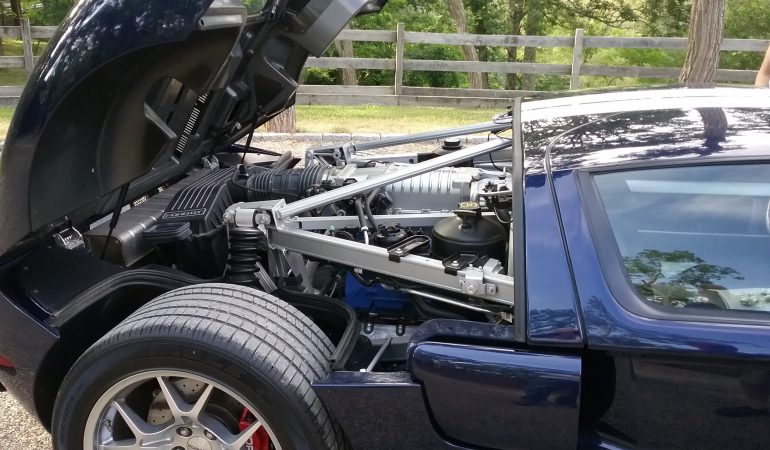 We don't often get one, so we jumped at the chance when this one owner '06 became available to us.  The car has only racked up 5,600 miles since new and is equipped with the only options that were available; White painted racing stripe, Lightweight forged aluminum wheels, Red painted brake calipers and McIntosh CD audio system.
It's also painted in a beautiful color you just don't see that much of, Midnight Blue.
P
rice: $315,000
For more information and photos:  https://corvettemike.com/used-corvettes-for-sale/2006-blue-ford-gt-coupe/
Powered by WPeMatico