The New C8 Z06 3LZ Conv!
Title in hand. Private Treaty.
Only 61 delivery miles!
Front Lift with Memory
Carbon Fiber Interior Trim
Red Brake Calipers
Torch Red Seat Belts
Visible Carbon Wheels!
Carbon Ceramic Brakes!
Carbon Fiber Ground Effects!
And More!
$$$
Email: Troy@CorvetteMike.Com
714-630-0700
---
A Shipment of Corvette Z06's
Arrive at the Ron Fellows
Performance Driving School!
Photo Credit: Ron Fellows Performance Driving School. Soory sourced from Corvette Blogger
Yeah, it was delivery day at Spring Mountain and the Ron Fellows Performance Driving School as a truckload of 2023 Corvette Z06s arrive via a Jack Cooper transporter! This delivery is in preparation for the first Corvette Owner's Classes for the C8 Z06 in April.
Photos of the unloading were shared by the official Corvette Owner's School on Facebook. The pics show the sports cars driven off the trailer and into the garage where they had their transport covers removed to reveal a mix of large wing and low wing cars. A video also captured some of the fun day.
Click here to go to their Facebook page to see the pictures and video.
If you bought your Z06, as soon as you get your VIN, contact the school at 800-391-6891 and start inquiring about class schedules and get your name in now when you can plan around it. Owners have just one year to get their classes scheduled or you lose Chevy's discount to attend the school.
---
Win Two Corvettes and $48,500 for Taxes in the 2023 Corvette Dream Giveaway!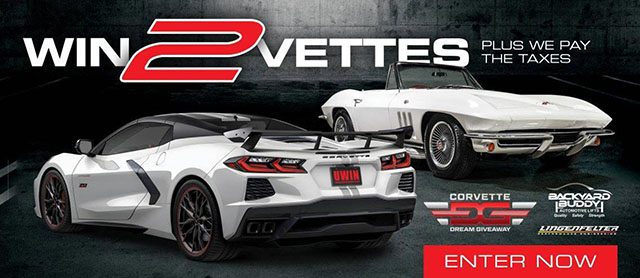 The Corvette Dream Giveaway has awarded their two Corvettes from last year's sweepstakes and now the 2023 Giveaway is here! One lucky winner will take home the keys to a 2023 Corvette Stingray Convertible 70th Anniversary Edition in White Pearl Tricoat, an Ermine White 1965 Corvette Sting Ray Convertible, and a check for $48,500 to pay the winner's taxes. All this can be yours when you make a small donation that supports a number of veterans and children's charities.
Thundering Thursday subscribers receive DOUBLE ENTRIES when you make a donation of $25 or more by Clicking Here!
---
This Week's Owners' Corner
Send your story today!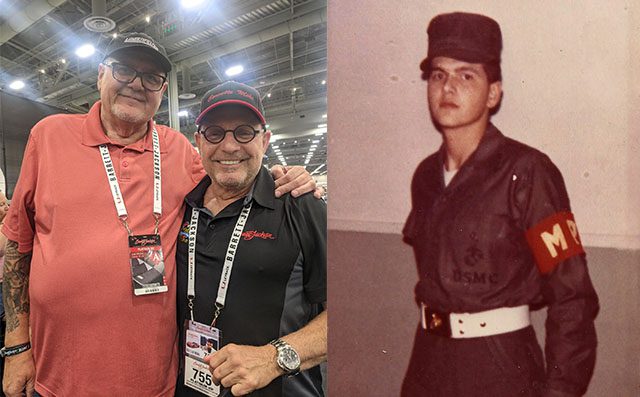 Big John Lingenfelter & Mike Vietro 
Well my story is simple I met Mike at Barrett Jackson
Talk to this great guy to find out we had a little more in common than just Corvette's. We had both served in the US Marine Corps I'm a bit older than, Mike But we did get a chance to share a lot of stories.
Big John Lingenfelter
---

Black w/Black interior, 350/300hp, 4-spd. automatic.
This Black Beauty has had only one local So. CA. owner since new! It's traveled only 57k miles since then and is still in excellent condition throughout! Options include dual power seats, Delco/Bose Gold Series audio system w/CD and cassette, as well as all the standard features, you'd expect on a C4 Corvette.
It's a terrific car to drive with cold a/c and plenty of power to spare.
To Be Priced After Inspection.
---
If you have a Red 1959, we have Cash!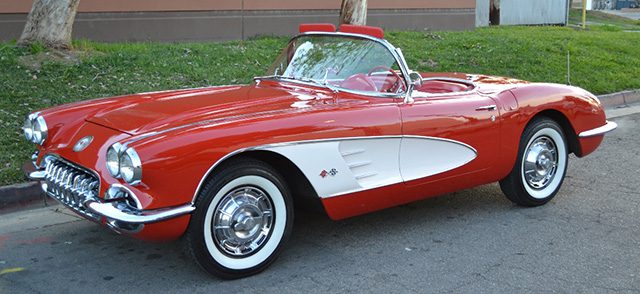 Click Here or email me to talk about your 1959 for sale: Troy@CorvetteMike.Com!
---
CF1 Roadster
Kindigit Designs & Corvette Mike Collaboration
Avoid the 2+ year wait. We can deliver by Spring (Only one available)!

Kindigit Designs of Bitchin Rides and Corvette Mike have collaborated to bring you the Koolest of Bitchin Rides — a series dedicated to the ultimate resto-mods. The last of a true breed of combustion engines purpose-built by Lingenfelter, developing enough horsepower to rip the steel cords right off these Michelins.
This combination of a very limited, select edition of carbon fiber bodies mated to Roadster Shop chassis culminated into something very special. The first, from scratch, retro look 1953 Corvette Roadster with all the trick goodies of modern-day Sportage transportation with a flare to dare you not to stare.
This CF1 is already SOLD, though you can custom build
and reserve yours today! Talk to us, baby!!
Call 714-630-0700 or email: Troy@CorvetteMike.Com
---
1967 Black 435
&
Red 1959 Wanted!
If you have a 1967 Black L71 427/435
and/or
a Red/Red or Red/Black 1959, we have Cash!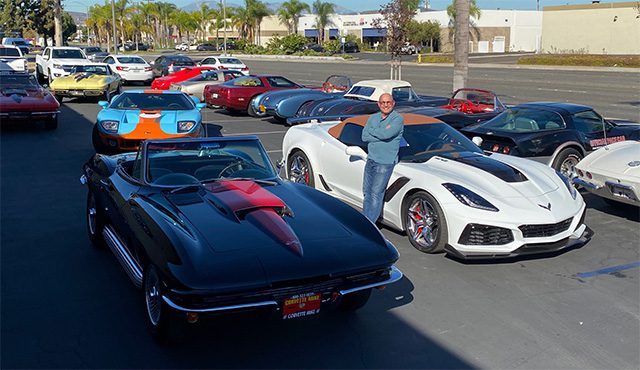 Email me to talk about any cars you want to sell: Troy@CorvetteMike.Com!
---
Comic of the Week
Powered by WPeMatico