Three years ago, police near Portland, Oregon discovered a yellow C3 Corvette submerged in Willamette River near a boat ramp. The Corvette, reportedly stolen over 20 years ago, was finally dragged out of the river by a team of divers working on a river cleanup project.
One of the divers runs the YouTube channel Adventures with Purpose and documented what it takes to raise a car out of the water after 20 years of silt, sand and debris have accumulated in it. The sheriff's department originally tried to raise the C3 but gave up as the tow truck just ended ripping pieces of the decrepit 'Vette off when they tried to drag it out.
Using air bladders and chains, they're able to lift the Corvette up enough to turn it toward the ramp. When the tow truck shows up, it's able to drag the big yellow 'Vette back onto the ramp.
It turns out that this ramp is a common place for people to get rid of items they no longer want, as this is not they only vehicle dumped nearby. As part of an ongoing cleanup project, they're working to remove two other cars submerged near the boat ramp, along with scooters, guns and all kinds of other trash out of the river.
Inbound NOW!
1969 Mustang Mach 1 Sportsroof 4-Speed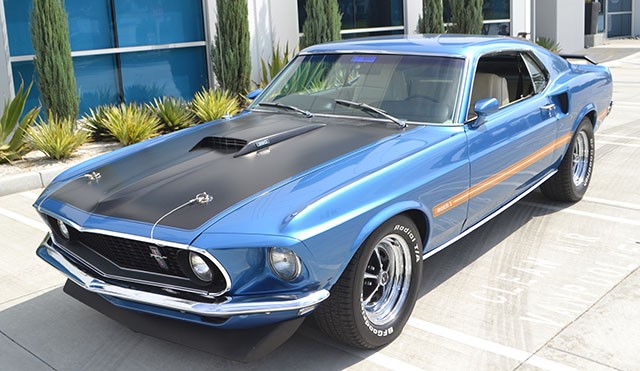 This awesome Mach 1 was built at the San Jose, CA. plant and sold new at Rebsamen Motor Company in Little Rock, AK. It's been beautifully restored and features:
4-Speed Transmission, Factory air conditioning, Traction-Lock Posi rear end, Power brakes with front discs, Power steering, Rear window louvers, Front and rear spoilers, Rim-Blow horn, AM/FM radio and chrome Magnum 500 wheels. Documented with the Marti Report.
ESTATE SALE – Priced at: $57,500
Bring All Offers
Trades accepted. Excellent financing.
---
Featured Cars of the Week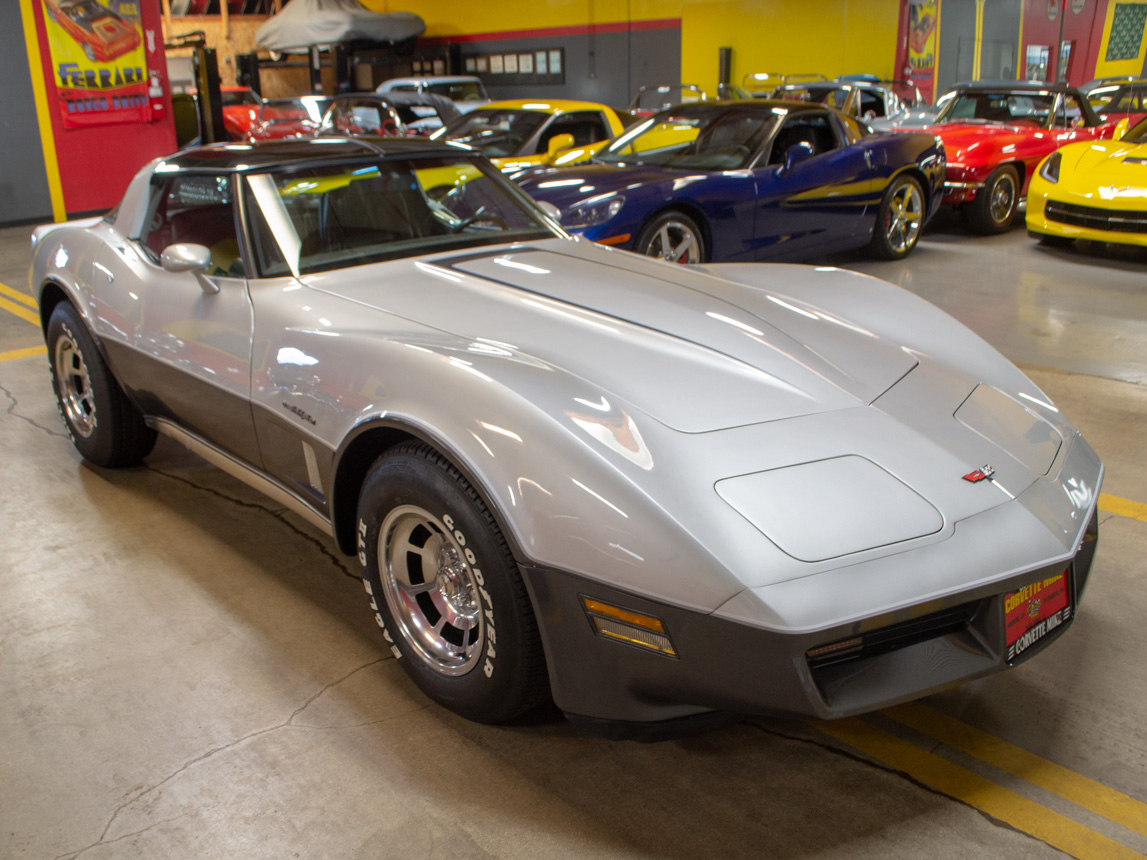 1982 2-Tone Silver/Charcoal
This 1982 Silver/Charcoal w/Dk. Blue interior, 350/200hp, 4-speed automatic and only 9,688 Miles.
Priced Lowered to Sell at: $26,000 – $23,000

1996 Grand Sport 6-spd. Manual
1996 Sebring Silver Corvette LT-4 Collector Edition Convertible with just 1,198 Miles and 6-speed manual!
Priced Lowered to Sell at: $29,000 – $27,888*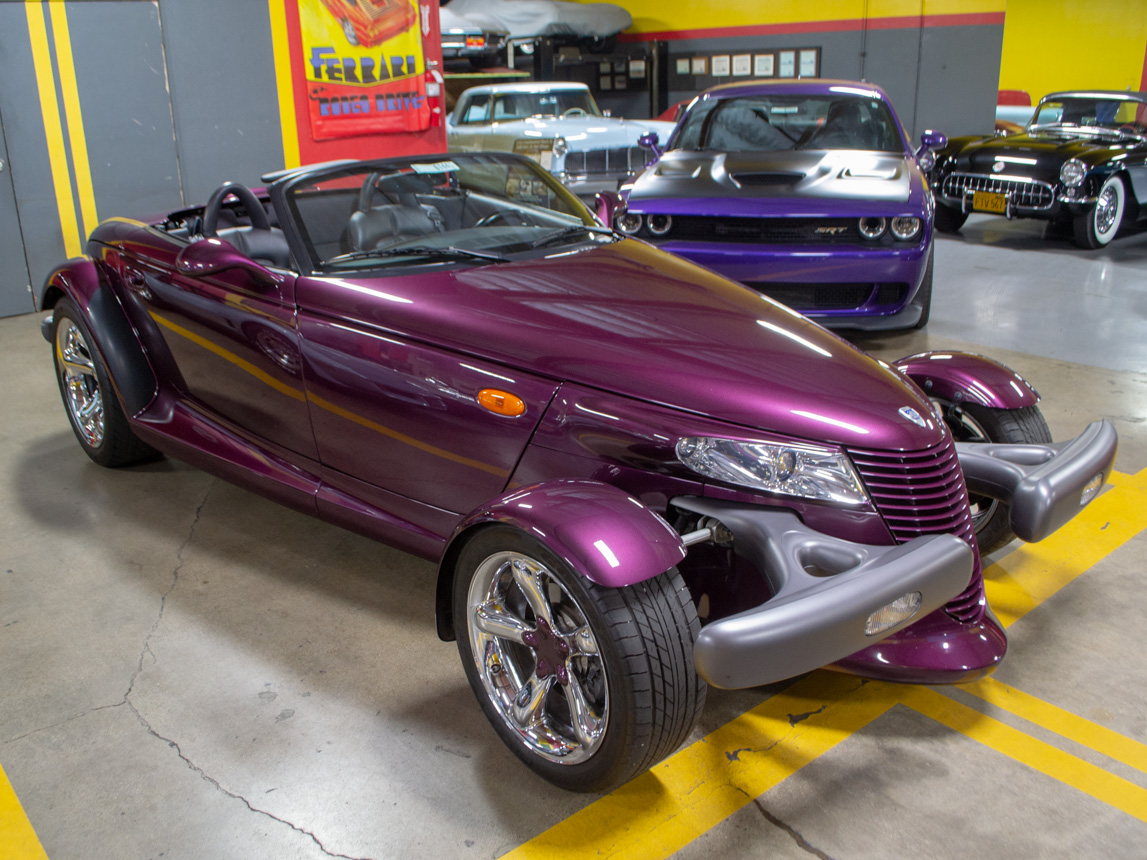 1999 Plymouth Prowler
1999 Plymouth Prowler with only 16,754 miles and chrome wheels.
Priced Lowered to Sell at: $28,555 – $25,555*

1996 LT-4 Collector Edition
1996 Grand Sport with Triple Crown Award and only 10,322 miles!
Priced Lowered to Sell at: $39,900 – $36,900*
*Discount prices good through 5PM Monday Sept 30th
Trades maybe?
Financing yes!!!
Thrill rides no!!!
---
Upcoming Events:
Triple Concours Show
Hosted By Corvette Mike Midwest
September 29
Corvette Mike Midwest
60 Shore Drive, Burr Ridge IL 60527
Bloomington Gold Charlotte
October 11-12
Hendrick Motorsport Complex, Charlotte, NC
The Muscle Car & Corvette Nationals
November 23 & 24, 2019
Donald E. Stephens Convention Center
5555 N. River Rd, Rosemont, IL. 60018
Have a special event coming up? Let us know and we will let others know.
---
Discounted Parts Table Items
Pictures Available Upon Request.
1956-1962 Corvette Hardtops – Priced from $4,888.
1963-1967 Corvette Hardtops – Priced from $2,000.
1968-1975 Used convertible top assembly. Good condition.
1957 Corvette Fuel Injection Unit – taken off of a '57 Corvette engine, completely rebuilt and is ready to use. Part #7014520. Price $5,500 OBO (make us an offer).
1968-1969 L88 Holley 4bbl carburetor – Completely rebuilt (by Jerry Luck) and ready to install. 3925519 R4054A 861. Price: $4,500 $3,500.
Cars Listed on Bring A Trailer at Auction Pricing
More coming Soon.


Cars Listed on eBay at Auction Pricing
1953 Frame Off Restored Roadster
1964 Satin Silver Corvette Convertible
1967 Camaro Indy 500 Pace Car Convertible
1967 Rally Red, Red Int, L71 427/435hp 4-Speed
1982 Corvette T-Top Coupe, 9k Miles.
1999 Plymouth Prowler, Prowler Purple w/Slate Interior Convertible
2011 Supersonic Blue ZR1 w/3ZR
2013 White Porsche Cayenne S, Automatic, AWD
2015 Crystal Red Corvette ZO6 3LZ Convertible One owner, CA Car
2017 Yellow C7 Corvette Z51 Coupe, Automatic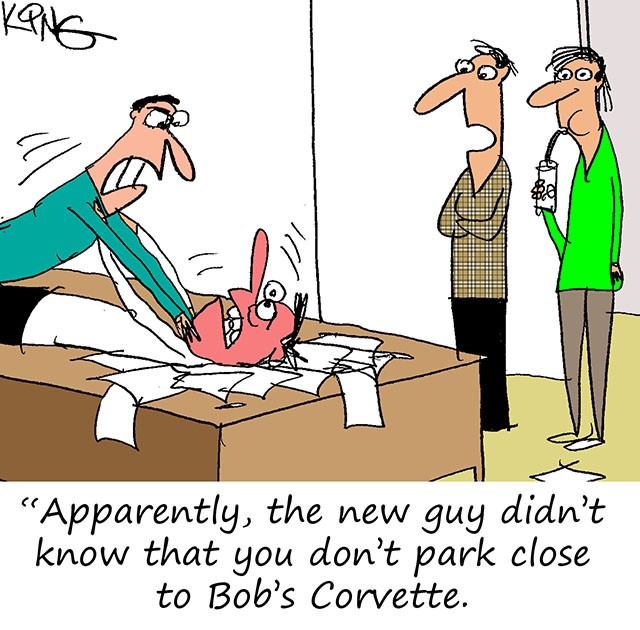 Powered by WPeMatico