Year End Special
Free shipping on any car purchased through the end of the year!
* Shipping to a USA address only.
---
Corvette To Become its own Brand!
In 2025 the Corvette name will not just refer to the car as it will be a sub-brand without the Chevrolet nameplate.
The Corvette Z06 we know and love will be under the new Corvette brand. It will also include an unannounced EV 4-door coupe and a sporty, high-performance EV SUV. That will bring the total number of models under the Corvette Brand to eight (joined by the ZR1, E-Ray hybrid AWD, the fully electric C8, and the Zora).
The hybrid and full EV models will use GM's Ultium platform for enhanced shape, stance, and engineering flexibility. Engineers behind the architecture designed it for a range of model sizes, styles, contouring, and performance capabilities with up to 800V battery pack and 350 kW fast charging capability.
---
CF1 Roadster
Kindigit Designs & Corvette Mike Collaboration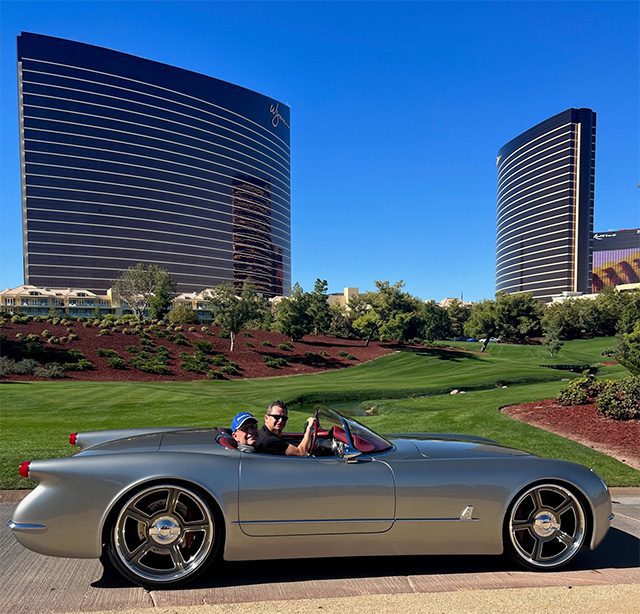 Kindigit Designs of Bitchin Rides and Corvette Mike have collaborated to bring you the Koolest of Bitchin Rides — a series dedicated to the ultimate resto-mods. The last of a true breed of combustion engines purpose-built by Lingenfelter, developing enough horsepower to rip the steel cords right off these Michelins.
This combination of a very limited, select edition of carbon fiber bodies mated to Roadster Shop chassis culminated into something very special. The first, from scratch, retro look 1953 Corvette Roadster with all the trick goodies of modern-day Sportage transportation with a Flair to dare you not to stare.

This CF1 is already SOLD, though you can custom build
and reserve yours today! Talk to us, baby!!
Call 714-630-0700 or email: Troy@CorvetteMike.Com
sweepstakes coming to an end this Friday!
---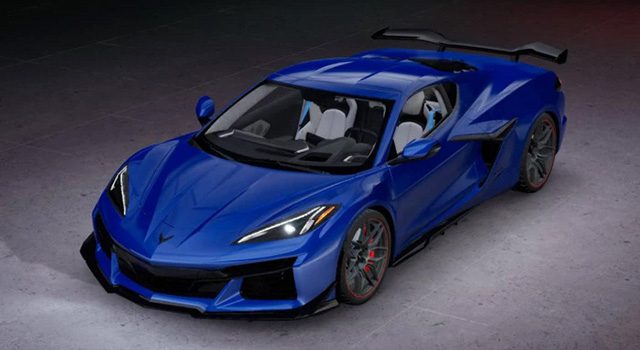 The Chip Miller Amyloidosis Foundation is giving you the opportunity to win a 2023 Corvette Z06! The Grand Prize Z06 is a Coupe offered in Elkhart Lake Blue and features the Z07 Performance Package with Carbon Flash Metallic ground effects and a high wing spoiler. Inside is a 3LZ trim package outfitted with a Sky Cool Gray interior and GT2 seats, and the car rides on aluminum Spider design wheels in Satin Graphite with a Red Stripe. Your donation of $25 or more helps to raise awareness for Amyloidosis, the disease which claimed the life of
Corvette enthusiast Chip Miller in 2004.
Thundering Thursday readers receive 30% Bonus Entries with ticket packages starting at $25. Get your tickets today by Clicking Here!
---
This Week's Owners' Corner
For 44 years, I owned and operated an automotive repair shop.
In retirement, I am now enjoying my collector cars and especially this Zeus Bronze Corvette.
Ruth and Lynn R.
---
Corvette "Bike" Special
(7) Vintage Motorcycle Collection
Restored to Brand-New Condition!
Honda and Yamaha motorcycle collection is coming to "Corvette Bike's". 
The collection consists of:
1974 Honda Elsinore MR50 – $5,200
1974 Honda XR75K1 – $6,500
1974 Honda Elsinore CR250M – $13,000
1974 Yamaha YZ 80 – $5,200
1974 Yamaha YZ125 – $5,200
1974 Yamaha YZ250 – $13,000
1974 Yamaha YZ360 – $19,500
To view them,
Call 714-630-0700 or email: Troy@CorvetteMike.Com
---
2023 Cadillac Escalade ESV Premium Luxury
Brand new, highly desirable ESV!
Black Raven with Jet Black Interior
Fully loaded with all the good stuff! You will be the first owner. Available only due to a last-minute order cancellation. Get it while it is hot!
Call 714-630-0700 or email: Troy@CorvetteMike.Com
---
1967 Black 435 Wanted!
If you have a Black L71 427/435, we have Cash!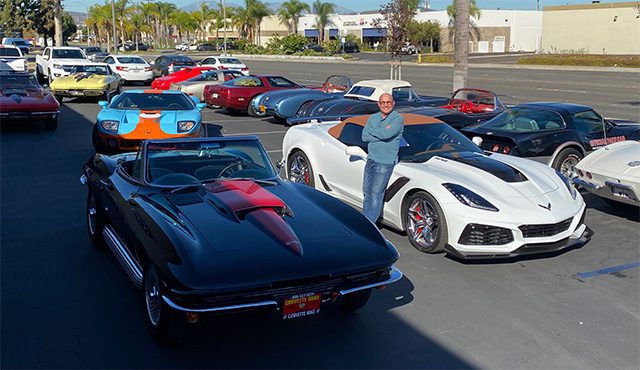 Email me to talk about any cars you want to sell: Troy@CorvetteMike.Com!
---
Would you like to see your prime
collector car featured for sale in
our weekly email? 
Click Here to send an email!
We buy and consign.
---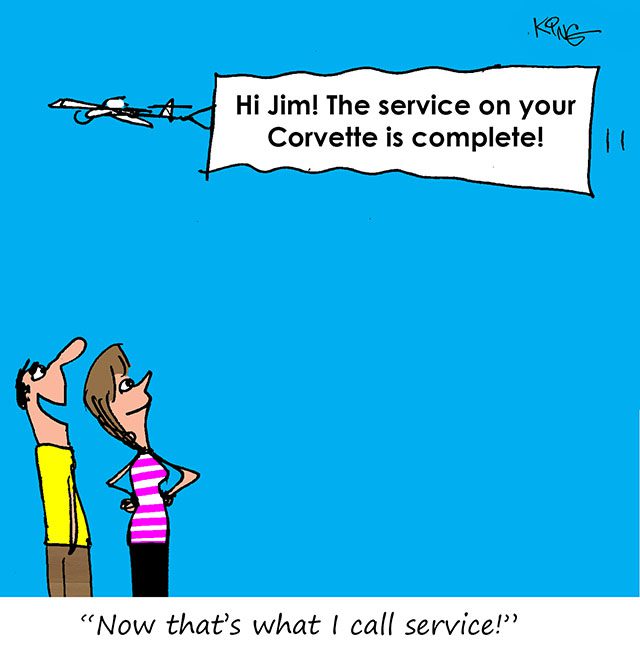 some random thoughts
A judge is a law student who marks his own examination papers.
A man doesn't know what he knows until he knows what he doesn't know.
As you get older three things happen. The first is your memory goes, and I can't remember the other two.
Powered by WPeMatico