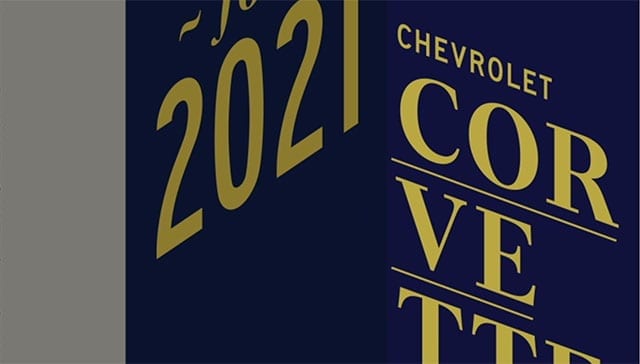 Once again, the Chevrolet Corvette has made Car and Driver's 10 best cars & trucks for 2021. The C8 not only made the list, but it also topped it!
With a base price of $59,995, about the same price of half-ton pickups and tarted-up Jeep Wranglers, the "Corvette is performance value for all time". But this is not all. They go on to praise the C8 Stingray's 100-mile commuting ease and it's affordability, bringing in an impressive rating of 10/10.
C&D noted that the interior, long a Corvette afterthought, is well wrought in any trim, with supportive seats and expensive-looking switchgear, and the noteworthy storage for up to two golf club sets that can be placed into the back trunk, which is more space than offered even in most supercars regardless of price. For those who wish to pack their bags for a week away without having to sacrifice space, the Stingray is a top choice.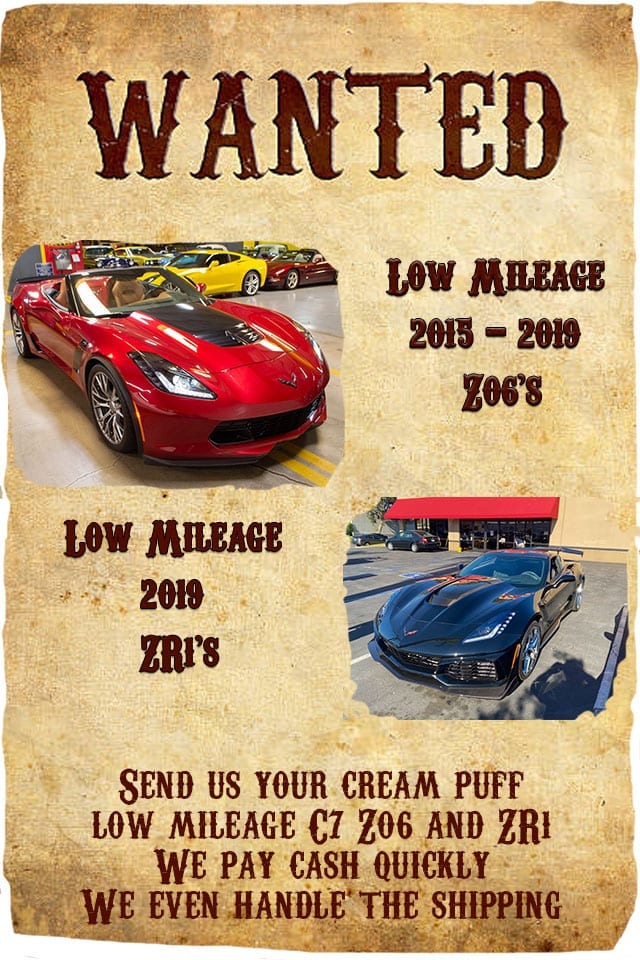 Inbound now
1999 Bentley AZURE CONVERTIBLE
just 20k Miles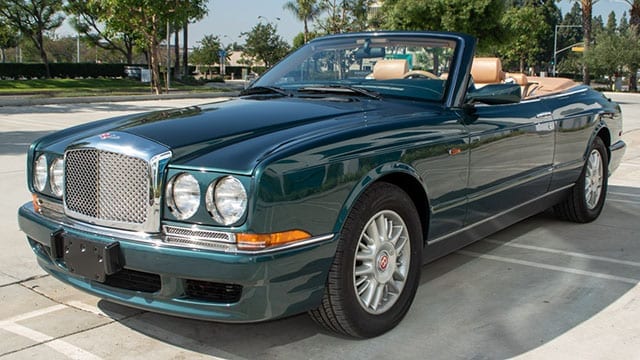 One of only 150 Azures built in '99, this outstanding, low miles example came out of the collection of one of the most distinguished families in the U.S.  It's been expertly cared for by a local collector and features a very fitting and beautiful color combination of British Racing Green with Magnolia interior.
Priced for you at: $64,900
---
Weekly Special
2020 2LT & Z51
just 10 Miles on the Odometer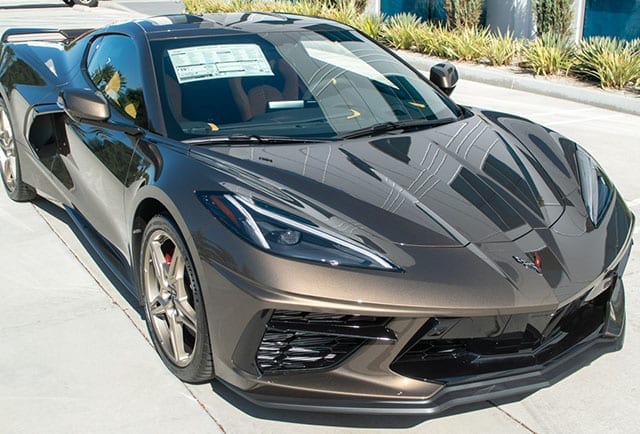 What Mike likes about this Corvette:
"I fondly remember the 70's! What colors were in then? Earth tones.
This extremely pleasing and sophisticated color combination of Zeus Bronze and Natural goes together so well they are like peanut butter and jelly. Without the mess of course! Stop by and have a close look at this Chevrolet marvel of engineering. No other car on the market comes close to delivering a knockout punch like the C8 Corvette. Car and Driver so named it for a reason. And let's stop saying, for the price, for a moment and recognize that maybe all the other so-called exotics are grossly overpriced.  I'll bet their makers are scratching their heads wondering how sales will be moving forward.
Wasn't Zeus a God??? Rightly so!
Hail to God of the Sports Cars!"
Corvette Mike V8tro.
Check out our great financing options.  
Happy Throttling!
Apex • Exit • Accelerate!!
CM V8tro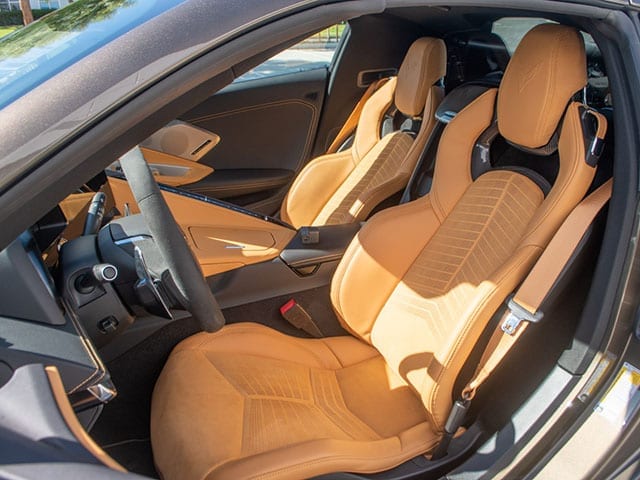 This is the color combination that everyone wants!  Zeus Bronze with Natural interior is pure class and elegance!  And to top it off, the car has optional Pewter painted aluminum wheels that complement the exterior perfectly.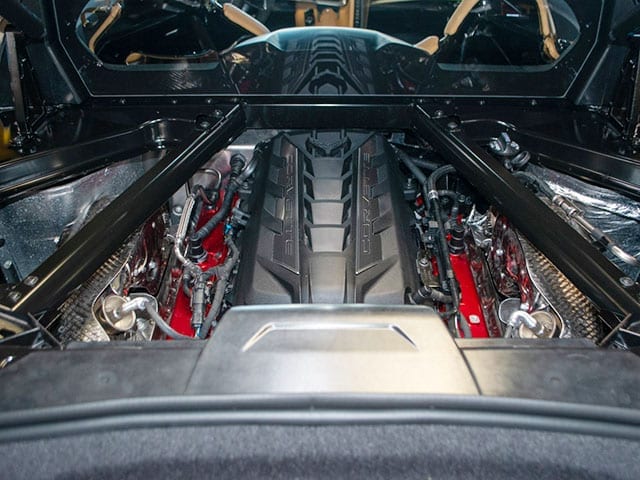 2LT
GT2 BUCKET SEATS
BATTERY PROTECTION PACKAGE
FRONT LIFT W/MEMORY
EDGE RED PAINTED BRAKE CALIPERS
SUEDED MICROFIBER-WRAPPED STEERING WHEEL
Z51 PERFORMANCE PACKAGE
Trades maybe?
 Financing yes!!!
Thrill rides no!!!
---
2020 Loaded with 2LT Z51

Loaded 2LT Z51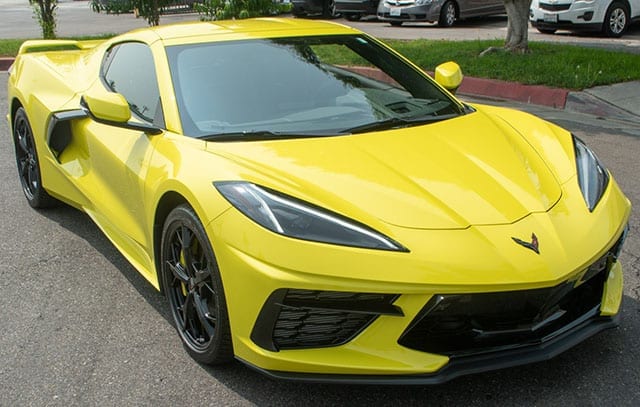 Accelerate Yellow & Jet Black interior, 376/495hp, 8-spd. Paddle-Shift automatic.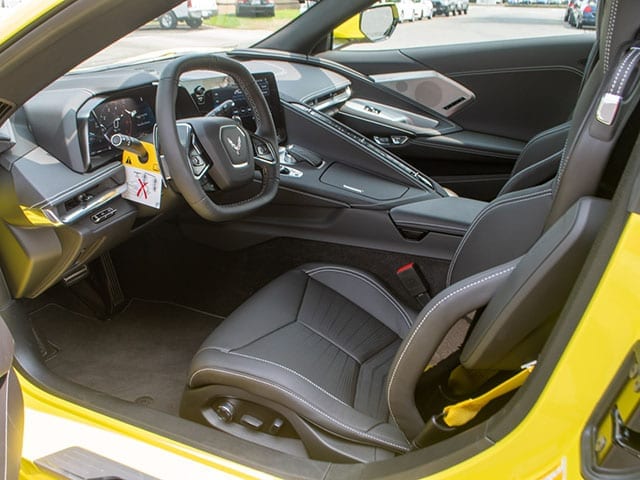 Optioned with 19? Front & 20? Rear Black Painted Trident Aluminum Wheels, Yellow Painted Brake Calipers, and Yellow Seat Belts.
Don't miss your opportunity to own this amazing piece of automotive technology! Who knows when the next one will be delivered?
Would you like to see your prime collector car example featured here?
___________________________________________________________
Corvette From The Inside
Signed by Author
Dave McLellan
Corvette Chief Engineer 1975-1992
Price: $25!
Other books and artwork available.
Real Kelsey Hayes Knock offs and Bolt-Ons for sale.
Tires, repro wheels, and caps.
Call for pricing.
Complete Corvette News Collection from Volume 1 Issue 1. Starting in 1957.
Priced at $3,250
We have many duplicate issues so, if you are missing one, or a few, from your personal collection, we have individual issues starting at $20 each based on availability and rarity of the volume.
Discounted Parts Table Items
Pictures Available Upon Request.
1956-1962 Corvette Hardtops – Priced from $4,888.
1963-1967 Corvette Hardtops – Priced from $2,000.
1968-1975 Used convertible top assembly. Good condition.
1969 L88 Holley 4bbl carburetor – Completely rebuilt (by Jerry Luck) and ready to install. 3955205 R4296 932. Price: $4,500 $3,500.
---
Auctions
1965 Chevrolet Corvette L84 327/375 Fuelie Convertible 4-Speed


More Coming Soon
More Coming Soon
Cars on eBay at Auction Pricing
1955 Polo White V8 Roadster
1962 Ford Thunderbird M-Code Landau Hardtop
1965 Rally Red Corvette Convertible. CBS and NBC TV Car.
1967 Marina Blue Corvette L71 Coupe, Frame Off Restored
2020 Zeus Bronze Corvette Coupe 2LT Z51 Lift GT2 Seats
2020 Yellow Corvette Coupe with 2LT & Z51
---
Comic of the Week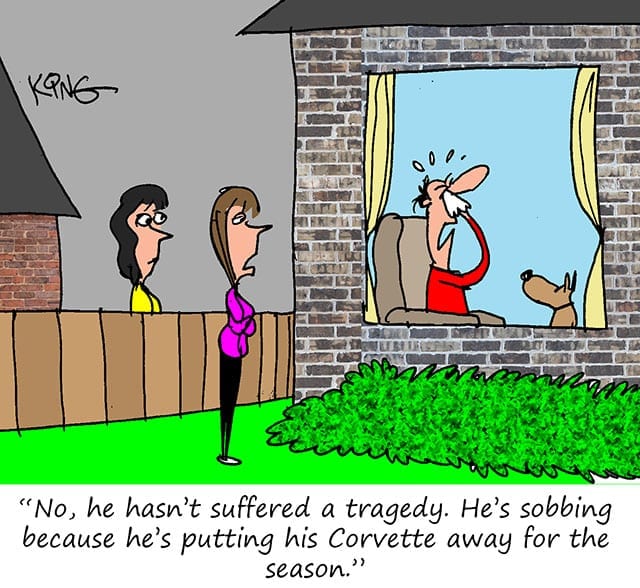 Powered by WPeMatico